Choosing the Best Overall System Design to Maximize Life of Slurry Handling Pipe
Abrasion Resistant
Custom Design
Variable Thickness
Natural, SBR, Neoprene or Chlorobutyl Options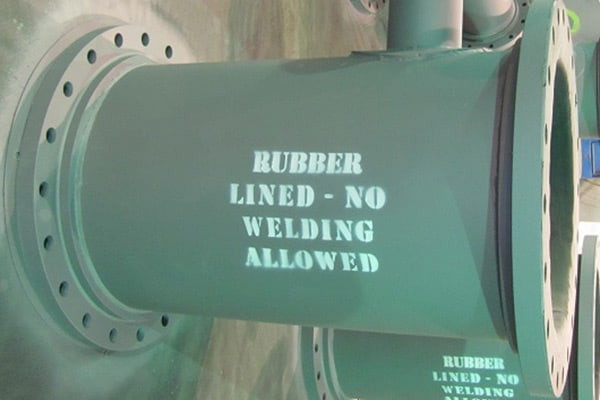 Tailings Delivery Pipe in Southwestern US
Abtrex fabricated and rubber lined 384 pipe spools for tailings delivery. Our team was able to fulfill the project with expedited schedule. All work was done according to ASM B31.3 standards.
Large Engineering Company Recommended Abtrex
We have a reputation as one of the best rubber lining companies in the world, so it is no surprise that an industrial contractor called Abtrex after a recommendation from the on-site engineering company. We fabricated and rubber lined approximately 1 mile of 8" diameter pipe for this project.